In April 2021, AeroFarms filed to become a publicly traded company with plans to expand with 16 additional vertical farms.
To say that controlled environment agriculture is the "it" segment of the agriculture industry would be an understatement. In December 2020 venture fund company S2G Ventures released its report, Growing Beyond the Hype: Controlled Environment Agriculture, focused on the impact greenhouse and indoor food production would have on the current food supply chain. According to the report, some of the effects of CEA's more sustainable production methods would be the development of differentiated products, cost-competitive pricing and a traceable, safer supply chain.
S2G Ventures expects the CEA market in the United States to expand 5X over the next 10 years. With increasing concerns about the impact of climate change and the reliability of safe production practices on outdoor food production, controlled environment production has the potential to increase the availability of consistent, quality, safe products. While greenhouse food production is a more mature segment of CEA, indoor vertical farming production could gain in market share if current and future participants can "overcome existing limitations in cost, productivity and product offerings."
The S2G Ventures report indicates that as controlled environment production systems mature, they will "cause a shift in approach to food design, logistics and the fresh category ultimately resulting in ripple effects through the food supply chain." By 2025 the report indicates CEA production will supply 10 percent of the United States vegetable and herb products.
Investing in CEA
According to S2G Ventures, investment in CEA companies in North America and Europe surpassed $2 billion in 2020. While much of that money has been raised through private equity investors, other sources of funding are becoming more common, including initial public offerings (IPOs). Many food-producing CEA companies, both greenhouses and vertical farms, that have looked to expand their operations, have raised money privately.
One of the CEA companies that decided to go the public route was AeroFarms. AeroFarms is an indoor vertical farm company headquartered in Newark, N.J. The company, which was founded in 2004, has four production facilities in Newark that grow a variety of plants. The company has also begun construction on a production facility in the United Arab Emirates and broke ground earlier this year on a 136,000-square-foot operation in Virginia.
"We are also building additional vertical farm sites that we don't own or operate," said David Rosenberg, who is AeroFarms co-founder and CEO. "We are open to the right situations to partner with other companies. These other operations could be considered analogous to franchises."
Rosenberg said there is also an opportunity for AeroFarms to market its technology to other companies.
"We don't need to own the farms, but we have to have high confidence in these operations," he said. "We will be involved with the operation of these farms and the branding of their products, but other people can own them. These other farms will be able to offer AeroFarms' branded products."
While leafy greens are AeroFarms' primary crop for commercial sales the company has trialed and is growing a wide assortment of different crops.
"We have grown over 550 different plant varieties," Rosenberg said. "One of our facilities in Newark has produced about 70 different berry varieties. The new facility in Virginia is going to be growing leafy greens. We are designing the facilities to grow specific crops."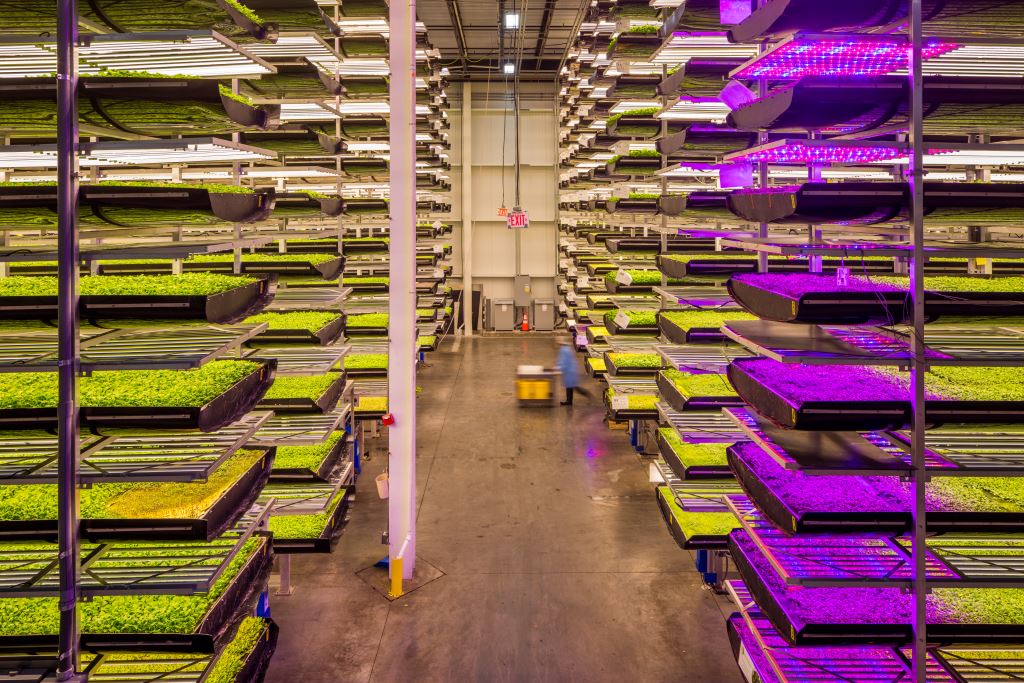 Going public
In March 2021, AeroFarms, which had previously raised over $200 million privately, announced that it would merge with Spring Valley Acquisition Corp., a special purpose acquisition company (SPAC). Once this transaction is closed, AeroFarms will become publicly traded on NASDAQ under the ticker symbol "ARFM", and will be valued at approximately $1.2 billion.
"Most of the money that AeroFarms raised privately was used for research and development, building pilot facilities, and some commercial activities including solving different problems to scale up additional farms," Rosenberg said. "The R&D has been focused on developing and refining our production systems. It also involved growing different crops. We have not yet commercialized growing strawberries, but we are looking at the best way to produce fantastic tasting strawberries while reducing capital and operating costs.
"AeroFarms is a very vertically integrated company. We have people involved with machine learning, digitization and artificial intelligence. There are people involved with structural, chemical, electrical, mechanical, lighting, design and processing issues covering production, harvesting and packaging. We also do a lot of R&D on the plant side. We have plant biologists, plant pathologists, molecular physiologists, microbiologists and geneticists."
Rosenberg said AeroFarms chose to go public because it is an easier way to source capital.
"We were able to raise $350 million in funding," he said. "As an organization we are very professionally run. To become a public company there are a lot of processes and procedures that can be a huge burden for some companies. For us it was a relatively easy process. Our processes and procedures are well defined. Now we have a fully funded plan and it gives us good options for the future. With the shares that we sell we are looking to open an additional 16 farms.
"We are also going to continue to invest in our research and development. If we don't think current solutions are good enough, we will design our own equipment. We will collaborate with other parties in developing technologies. We have partnered with a number of different people, companies, organizations and universities, including Rutgers, Cornell, UC-Davis, University of Arizona, North Carolina State, Rensselaer Polytechnic Institute and Wageningen University & Research."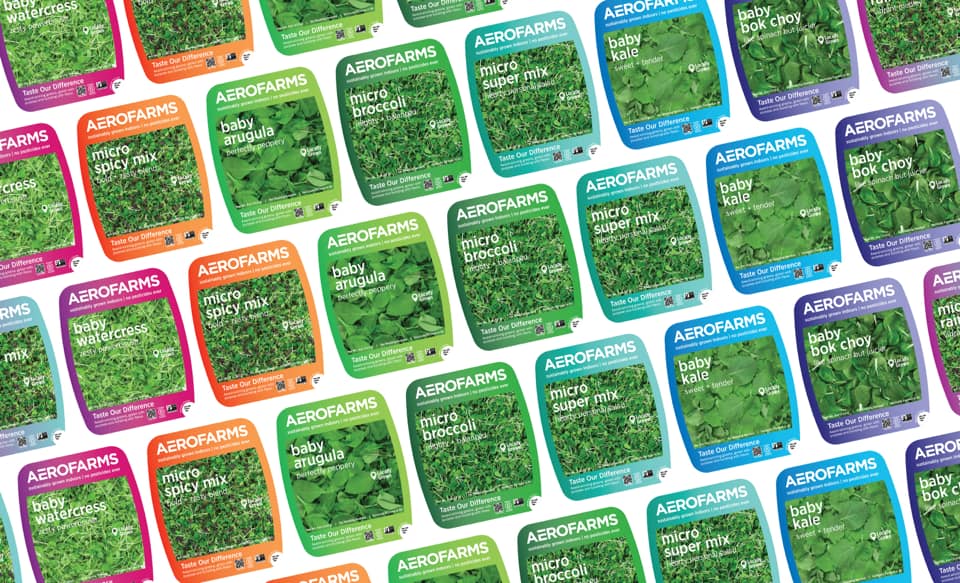 Future investment in CEA
While only a handful of CEA companies have gone public, Rosenberg expects more will choose to go this route.
"CEA is an industry that could have multiple winners, but there is going to be a lot of losers too," he said. "People don't understand the complexity of what it takes to succeed. I expect this is going to happen with both greenhouse and vertical farm operations. The technology on the greenhouse side is more mature and there are many more greenhouses than vertical farms. We believe this provides an opportunity for more innovation and growth with our vertical farms."
For more: AeroFarms Media Relations, Marc Oshima, (917) 673-4602; MarcOshima@AeroFarms.com; https://www.aerofarms.com/.
David Kuack is a freelance technical writer in Fort Worth, Texas; dkuack@gmail.com.