We're transforming greenhouse lighting and systems management
We work at the intersection of energy efficiency and crop yield to produce products that save you money while lowering your carbon footprint.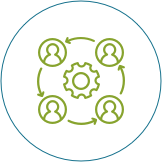 Our Approach
The public-private GLASE Consortium merges leading-edge academic research with the marketplace expertise of industry practitioners. GLASE partners are CEA growers, horticulturists, produce buyers, plant physiologists, lighting manufacturers, and agriculture engineers—all committed to pioneering and commercializing breakthrough greenhouse technology.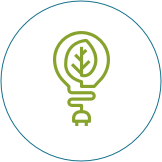 Our Work
We develop advanced greenhouse lighting and control systems that are tailored to the needs of specific greenhouse and indoors cultivated crops. Our work extends to all areas of the CEA lighting environment, integrating advances in LED light engineering, carbon dioxide enrichment, and lighting control systems.
Our History
GLASE—the Greenhouse Lighting and Systems Engineering Consortium—was established in 2017 by Cornell University and Rensselaer Polytechnic Institute. GLASE is supported by the New York State Energy Research and Development Authority (NYSERDA) and by industry partners.
Your Benefits
Industry Members get immediate access to GLASE's latest technology, reduced rates to events, and direct access to members of the GLASE research team. Other benefits include:
• Preferential licensing rights to GLASE-developed intellectual
property.
• Advanced notice of newly developed GLASE technologies.
• Access to GLASE researchers at Cornell University and Rensselaer
Polytechnic Institute.
• Opportunities to network with suppliers, growers, and customers
at GLASE-run events.
• Appointment of one person to the GLASE Industrial Advisory
Board (IAB).
• Attendance at quarterly IAB meetings for updates on research and
accomplishments and input into future research priorities.
• Reduced registration fees to GLASE events, educational programs,
short courses, workshops, and training.
What We're Working On
Advanced energy-efficient lighting and control systems. We are developing an integrated approach to managing light, shade, and CO2 enrichment to optimize crop production
Design high-efficiency, dynamic LED systems. We are working on advanced LED package design, improved LED fixture systems, and better lighting control platforms.
Optimize lighting solutions. We are pinpointing spectral combinations and intensities to optimize crop growth and plant nutritional content maximizing biological efficacy.
Measure energy efficiency. We are guiding development of standardized metrics and testing protocols for horticultural lamps to increase end-user adoption of energy-effective lighting solutions.
Model energy use in CEA. By understanding energy processes in greenhouses and plant factories, we can design and test in silico strategies for improved system performance.
Conduct pilot studies. We are putting theory into practice, conducting small-scale pilots of our technology under real-world conditions.
BECOME A MEMBER
GLASE Industry Membership has something for you. As an Industry Member, you'll help steer our research and get early access to GLASE-developed technology. Learn more about how GLASE can help you.