Illumadyne, along with parent company Industrial Energy Services, can offer controlled environment growers the same quality, consistency and availability as its national retail customers.
With the increasing use and availability of LED grow lights more growers are looking at the potential benefits of installing these fixtures. LEDs have multiple uses including increasing vegetative growth, hastening flowering and speeding up a crop's production cycle. Some growers are satisfied simply to be able to provide the optimum daily light integral to achieve consistent quality. Others have devised light recipes to ensure their plants receive the proper light spectrum depending on the stage of crop growth.
"In many cases, lighting is not a part of the business growers want to spend a lot of time on," said David Natarelli, director of technology at Illumadyne Inc. in Pensacola, Fla. "They are more interested in production-related issues like crop scheduling, nutrition and pest control. Lighting is something not many growers want to deal with. This is why Illumadyne is stepping in and telling growers we want to be their lighting partner. They can call us if anything goes wrong and we will be there to help alleviate any issues they may have with their lights."
Natarelli said one of the misconceptions growers have about LED lights is that they last forever. They don't.
"Depending on the crop and how often growers are using the lights, they may need to relamp in one to five years," he said. "Even though they are using LEDs, growers will have to change out their lights. Even growers who are replacing fluorescent or high intensity discharge lights with LEDs, they will still have to change out the lights.
"When growers are ready to relamp, Illumadyne can come in and find out if they liked the fixtures they had installed previously and whether they want to keep the same type of lights or put in something new. LED lights are constantly changing. We can come in and handle the lighting requirements of the growers and take this burden off their plates."
Need lights installed? No problem.
One of the biggest advantages that Illumadyne has over other lighting manufacturers is that its parent company, Industrial Energy Services Inc. does lighting installation. IES handles the installation of lights for some of the country's biggest retailers including Walmart, Costco, Kroger and Home Depot.
"Since most of these companies have stores nationwide trying to upgrade lighting can be a real nightmare because every store is in a different town which has its own local installers and contractors," said Natarelli. "These companies are looking for consistency throughout their stores. IES, which is headquartered in Florida, sends its crews across the U.S. This helps ensure that a company receives the same installation every time in every one of its stores."
Being able to supply consistent service and products also applies to the light fixtures manufactured by Illumadyne.
"These large companies serviced by IES are not buying the crème de la crème fixture," Natarelli said. "They want the most economically, safe, quality fixture that they can buy. We know that model well, we built it. We are using that same model and applying it to the horticulture industry. We have been making economical fixtures for years that can compete and beat lighting fixtures produced in China.
"A controlled environment production facility, whether it's a greenhouse or warehouse, is much like a commercial building. Illumadyne can deliver a quality product that we can install and service. This is what we do for our commercial accounts and what we can do for growers. We take the responsibility off of their hands. If a light goes out, it's a matter of making a phone call. We'll send a service technician to repair or replace the light. It's a quality fixture manufactured in the U.S., but it's more than that."
Eliminating product uncertainty
Natarelli said while consistency is important so is product availability.
"If a commercial building needs to place an order for lights, it may take a few months because they have to be ordered from China," he said. "Also, if there are any issues with the lights that will take time to resolve because the manufacturer is overseas. Because Illumadyne is 100 percent vertically integrated, all aspects of the lighting fixtures are designed and manufactured in house, allowing the company to deliver a consistent product in a very short amount of time.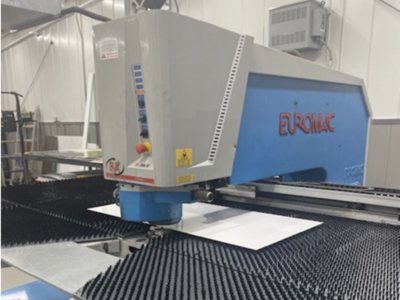 "Lighting companies may be buying a complete product from China or sourcing many of the parts from Chinese manufacturers. Chinese manufacturers are well known for substituting, which is a common practice for them. What is considered a quality product today from China may not be the case in six months. There is very little control over the incoming materials and products from China. The products can change multiple times over their lifetime. Unless a lighting company owns the manufacturing facility in China, which very few companies do, there is little control over the manufacturing. This can be an issue when putting a warranty on a product. Illumadyne can eliminate this uncertainty and stands behind its product warranty. We manufacture our own light fixtures so we know the product that we are putting our warranty on."
Choosing a standard or custom fixture
Illumadyne is manufacturing a standard line of horticulture lighting fixtures that mimic its product line for the general illumination market.
"The only difference is with the color or spectra of light," Natarelli said. "We are offering a low-cost entry lighting fixture for the horticulture market. This fixture is for growers who don't really know what they need when it comes to selecting lighting. We offer two types of lights with a standard platform for vegetative growth or flowering.
"However, because Illumadyne is vertically integrated, we can customize the fixtures to meet a grower's specific lighting needs. Our high-end light is a four-channel fixture with a dimmer control so growers can choose whatever light spectrum they want."
Illumadyne is working with a greenhouse hops grower in Minnesota to produce consistent, multiple crops.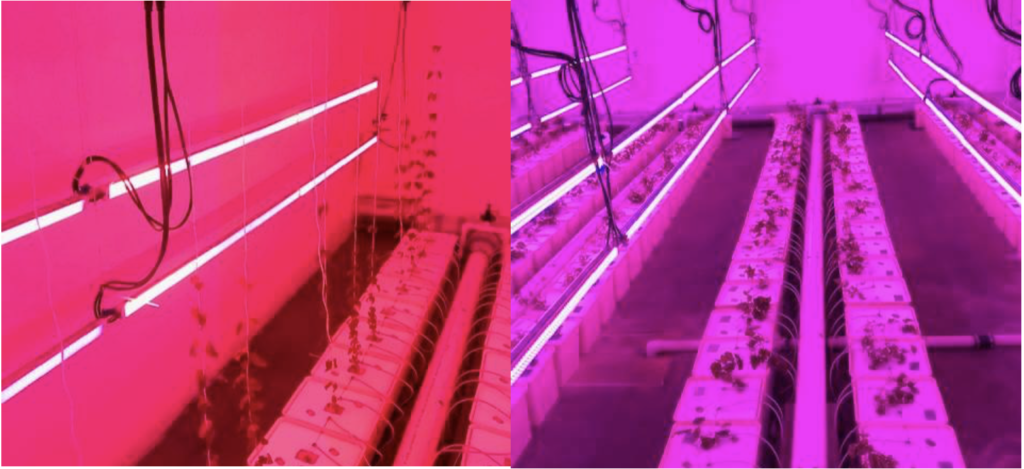 "For craft brewers the bottleneck is the hops," Natarelli said. "With outdoor production, growers can produce only one crop and the quality of the hops oil is inconsistent. The Minnesota grower we are working with is using our four-channel fixture to produce three indoor crop cycles per year. This fixture enables the grower to control the light spectrum on a daily/hourly basis depending on the stage of growth."
For more: Illumadyne Inc., (585) 315-9140; DNatarelli@Illumadyne.com; http://illumadyne.com/.
David Kuack is a freelance technical writer in Fort Worth, Texas; dkuack@gmail.com.