Gretchen Schimelpfenig, the new executive director at GLASE, says the consortium has the opportunity to expand its reach and impact to create a more resilient controlled environment agriculture community.
Greenhouse Lighting & Systems Engineering (GLASE) consortium was established in 2017 through a partnership between Cornell University, Rensselaer Polytechnic Institute (RPI) and Rutgers University. The consortium is supported by New York State Energy Research and Development Authority (NYSERDA), the Center for Lighting Enabled Systems & Applications (LESA) at RPI, and by industry partners, including growers, university researchers, manufacturers and service companies. GLASE's mission is to create a more sustainable and profitable greenhouse industry through research and education.
Moving towards increased sustainability, efficiency
In June, GLASE announced that it had appointed Gretchen Schimelpfenig as its new executive director to continue moving the consortium forward to achieve its objectives.
"GLASE as a team has made some remarkable milestones since its inception in 2017," said Schimelpfenig. "Accomplishments have been generously supported by the NYSERDA-funded research and development initiative, that has resulted in impactful tools and resources for the CEA industry. These include educational short courses and webinars, research results and software tools like the Light and Shade System Implementation (LASSI) control algorithm. These accomplishments have propelled the CEA industry forward and have established GLASE as a leader in the industry."
GLASE's research activities include improving lighting fixtures and systems that synergistically control lighting. Another research focus is developing integrated horticultural lighting and carbon dioxide control strategies. These strategies aim to reduce energy consumption leading to a more sustainable and profitable CEA industry. While the focus of GLASE's research is currently on greenhouse production, the results are expected to have application to other controlled-environment production systems including indoor farms.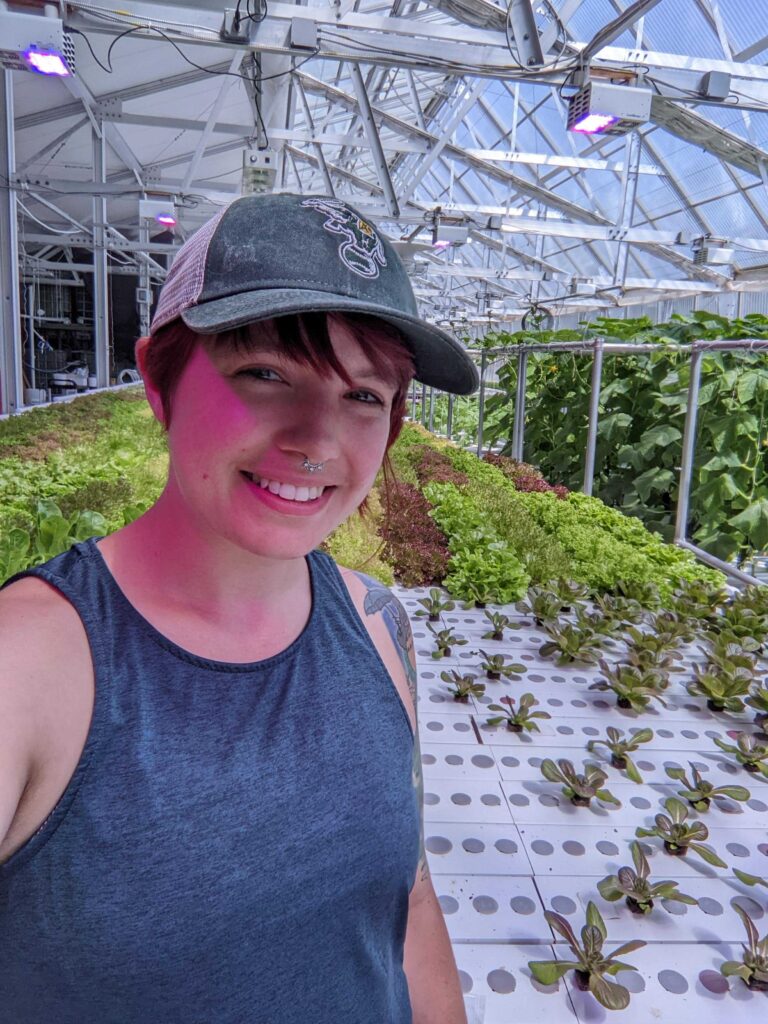 Prepared to work with CEA growers
Schimelpfenig's education and work experience are assets that should serve GLASE well in its efforts to create a more efficient and sustainable CEA industry. With a master's degree from Stanford University in civil engineering and a bachelor's degree in architectural engineering from the University of Wyoming, Schimelpfenig said she has a solid foundation in energy intensive systems and sustainable practices to address the energy, production and operational systems issues facing growers.
Schimelpfenig is also senior energy engineer at Energy Resources Integration (ERI). At ERI she leads the company's CEA projects supporting energy and engineering initiatives for growers.
"ERI is a clean energy engineering firm committed to developing a sustainable future through cost effective management," Schimelpfenig said. "ERI has collaborated with over 250 growers and researchers since 2011.
Schimelpfenig has worked with numerous CEA growers including Vertical Harvest, Local Bounti and Gotham Greens. She assisted these growers with implementing efficiency strategies to optimize greenhouses and indoor farms resulting in significant energy savings and improved operational performance. She has worked with both conventional greenhouse growers and hybrid vertical farm greenhouses.
At ERI, Schimelpfenig also directs the implementation of agricultural energy efficiency programs for various utilities in California. ERI is working directly with growers and utility companies through efficiency programs to help them solve energy issues. Schimelpfenig is leading the research for ERI's CEA HVAC Market and Technology Study which is funded by the California Statewide Gas Emerging Technologies Program.

"The natural gas utilities are funding research studies to uncover innovative approaches to CEA energy-efficiency practices specifically in natural gas usage," Schimelpfenig said. "I care a lot about decarbonization and mitigating climate change. Through this project, hopefully new rebates will be created for emerging natural gas efficiency technologies for greenhouses and indoor farms."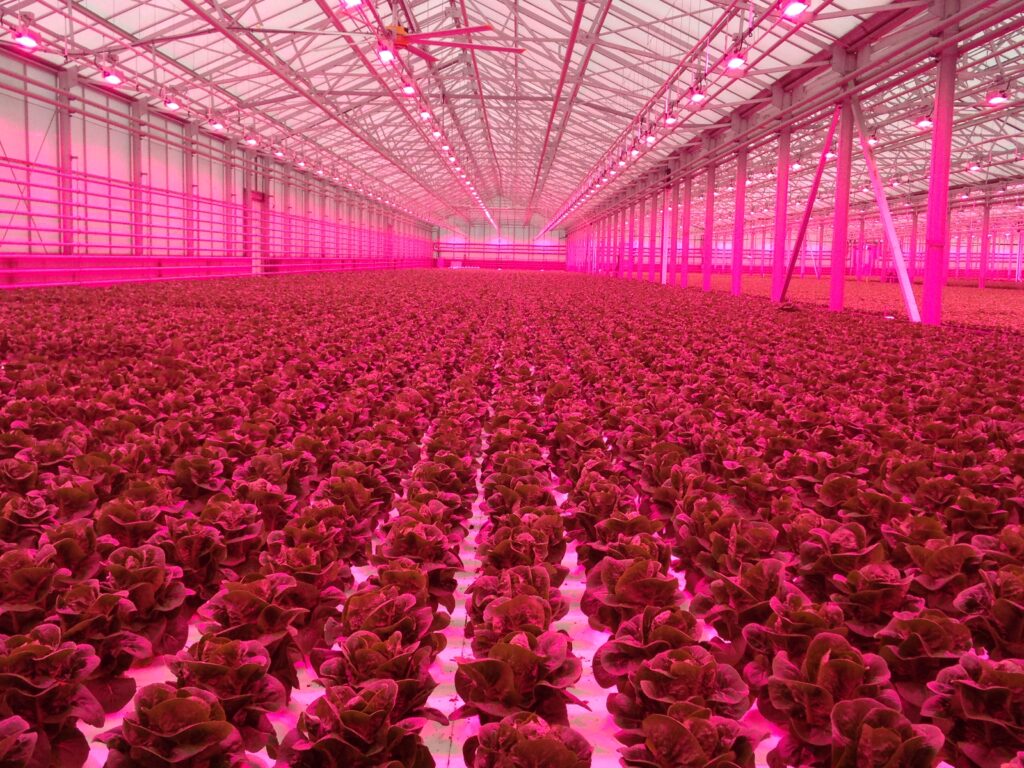 Best practices guides for CEA growers
Before working at ERI, Schimelpfenig served as the technical director at Resource Institution Institute (RII). At RII, she collaborated with other subject matter experts, to co-author 10 CEA best practices guides related to lighting, HVAC and facility design and construction. With support from USDA, these guides have become widely known in the industry and are essential resources for sustainable CEA practices.
"I have presented these guides to hundreds of growers nationwide through workshops and training sessions," she said. "Additionally, I managed RII's PowerScore benchmarking software platform. Through a USDA Conservation Innovation Grant, RII was able to extend its guidance and benchmarking platform to food and floriculture producers.
"I also facilitated RII's Technical Advisory Council Working Groups on Lighting, HVAC, Controls, Utility and Carbon Emissions. This work, which lead to a market transformation, enabled a broader impact on the industry and allowed me to promote energy efficiency and sustainable practices specifically in agricultural and horticultural operations."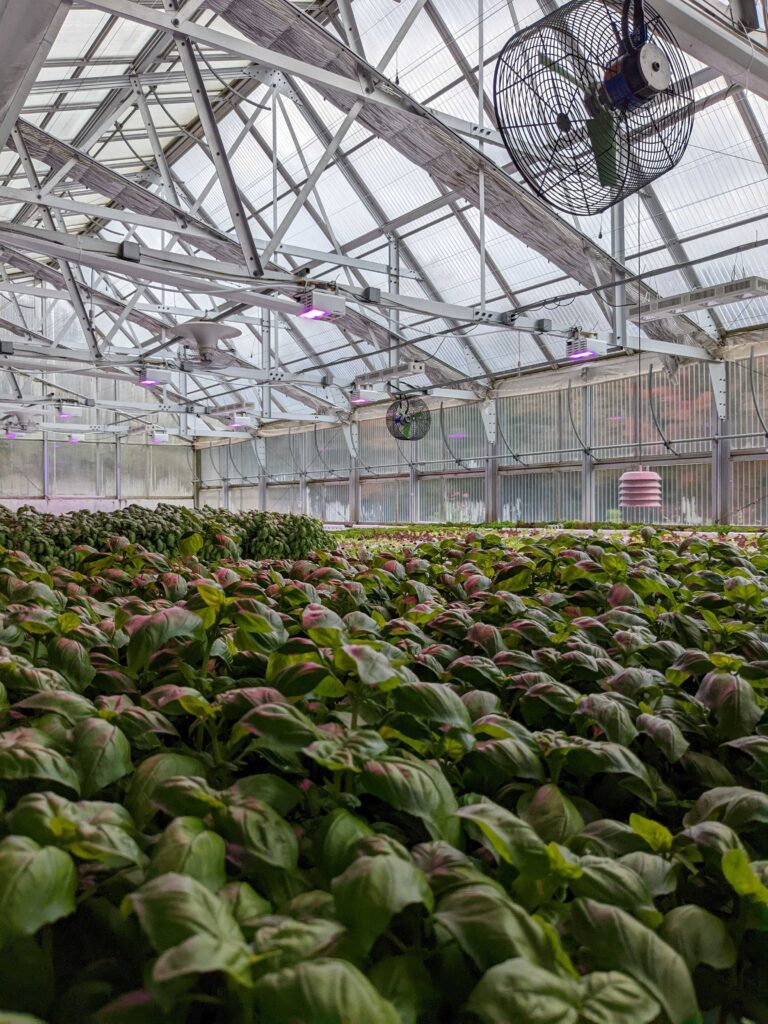 Designing programs for utility companies
Schimelpfenig's interest in the CEA industry began in 2018 with the legalization of home cannabis cultivation in Vermont. During that same year while working at the Burlington Electric Department she recognized the energy impact of growing plants indoors and developed educational resources for home growers.
"At Burlington Electric I collaborated with Efficiency Vermont, the statewide electric efficiency utility, to pioneer the first prescriptive LED grow light rebate program supporting residential and commercial growers in adopting energy-efficient practices. This initiative successfully raised awareness and incentivized emerging horticultural lighting technology within the community. The program helped to save energy and lower energy bills for commercial and residential consumers."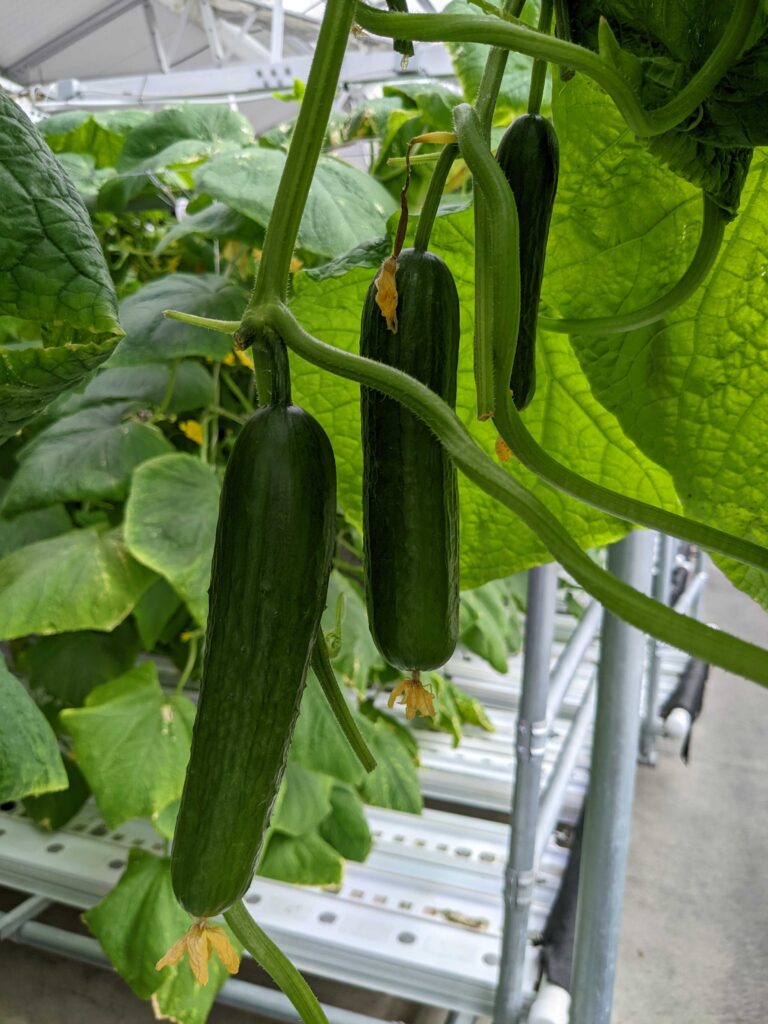 Unlimited potential
One of the opportunities Schimelpfenig sees for GLASE is to expand its reach and impact.
"I want to engage more industry partners and growers, leverage diverse expertise, accelerate innovation, broaden the consortium's network and unlock new opportunities to create a more resilient CEA community," she said. "There is opportunity to form more partnerships and connect or grow with more partners.
"To ensure the long-term sustainability of GLASE, we are focused on expanding our membership network, pursuing more research grants, and attracting a broader range of stakeholders possibly from different regions and countries. Expanding GLASE's reach into other countries and expanding its mission can enhance our collective knowledge and really accelerate the adoption of innovative and sustainable practices."
There is also potential to expand GLASE's research into new types of technologies and systems.
"GLASE is focused on climate-smart technology greenhouse lighting and systems," she said. "I would like to continue to explore ways to reduce energy usage and carbon emissions from greenhouses through lighting, HVAC and control systems."
Schimelpfenig is planning to launch more educational resources for GLASE to reach more learners and grow membership.
"With over five years of resources developed, there are many tools to socialize to the market so more CEA market actors are aware of GLASE and can access its curriculum," she said. "GLASE is ready to move past its seed round and grow in an interdisciplinary way. By diversifying, expanding geographically and really focusing on continuing education, micro-credentialing and feeding into certification programs, we can continue to position GLASE as a global leader."
For more: Gretchen Schimelpfenig, Greenhouse Lighting and Systems Engineering (GLASE), ges252@cornell.edu; https://glase.org/.
Attending Cultivate'23?
GLASE will have a booth (#1013) on the Cultivate'23 trade show expo floor and will have numerous representatives in attendance, including new executive director Gretchen Schimelpfenig. Register now, stop by the GLASE booth, or contact us (hrr53@cornell.edu) to schedule an in-person meeting during the conference. Cultivate'23 runs July 15-18, 2023, in Columbus, Ohio.
David Kuack is a freelance technical writer in Fort Worth, Texas; dkuack@gmail.com.