Greenhouse and indoor farm food crop growers are working together to improve and advance the CEA industry.
While controlled environment food growers may not face the same outside climate pressures as field growers, CEA growers still have to deal with issues related to sustainability and food safety. Controlled environment production, whether in a greenhouse or indoor farm, certainly provides growers with the ability and technology to better control the growing environment. However, while somewhat different from their outdoor counterparts, controlled environment growers face issues related to food safety. While the chances of food-borne disease outbreaks may be considered less likely to happen in a controlled environment production facility, they certainly can still occur.
In recent years, leafy greens have grown to be major crop of the CEA industry. Among the individual food categories, in a study released by Centers for Disease Control and Prevention (CDC), leafy vegetables accounted for the most illnesses between 1998 to 2008.
From 2014 to 2018, a total of 51 foodborne disease outbreaks were linked to leafy greens (mainly lettuce) were reported to CDC. Five of the 51 were multi-state outbreaks that led CDC to warn the public. From 2019 to 2021, CDC investigated and warned the public about nine multistate outbreaks linked to leafy greens. While these outbreaks are linked to outdoor-grown product, indoor growers still need to be vigilant in their food safety practices. CDC advises consumers that hydroponic or greenhouse-grown leafy greens, like field-grown leafy greens, can be contaminated with harmful pathogens at any point from farm to fork.
Addressing more than CEA food safety
Knowing the potential damage that could be done to the CEA industry over issues of food safety, in 2019 a group of controlled environment growers formed the CEA Food Safety Coalition. The founding members of the Coalition included indoor vertical farms and greenhouse growers. One of the first goals of the Coalition was to develop industry-wide food safety standards for indoor leafy greens producers.
In October 2021 the Coalition members expanded the organization's mission to serve the broader needs of all controlled environment food growers. With a mission change came a name change to the Controlled Environment Agriculture (CEA) Alliance.
"Initially the Coalition had a single purpose and a single crop," said Tom Stenzel, who is executive director of the CEA Alliance. "The group made the decision to widen its focus to cover other issues beyond food safety. Food safety will always be a core value and will include multiple crops.
"All of these companies are looking to expand with new crops so they didn't want to be focused solely on leafy greens. The change came about which was a signal to the industry that if a company is a controlled environment food grower, the Alliance wants to support them through our association."
Stenzel, who is the former president of the United Fresh Produce Association, said Alliance growers seek to have the least environmental impact, including reducing use of water, land and other scarce resources. At the same time, Alliance growers are employing the most rigorous practices to ensure the safety of their products.
Re-evaluating food safety certification
When the Coalition was initially formed, the founding CEA growers thought a food safety certification program and safety seal that could be placed on food packaging for marketing purposes was the best way to promote its efforts.
"The original food safety standards that were established by the Coalition still exist," Stenzel said. "However, not a lot of companies chose to use the certification on their packaging. It's not that CEA growers didn't want to focus on food safety practices, but they found certification and a safety seal didn't have much marketing appeal. Only a few CEA growers still use the safety seal on their packaging."
Stenzel said a separate safety seal on food packaging is not ideal for most retailers.
"Retailers don't want shoppers to be confused by product packaging with and without a safety seal," he said. "Retailers want their customers to trust them to provide safe produce. They want the produce certified, but without using a seal.
"When consumers go into grocery stores, companies do not want them thinking about food safety. They want shoppers to be making their choices based on price, quality, appearance, color, flavor, any number of things. They don't want shoppers asking which produce is safe."
The Alliance is now focused on developing a food safety guidance program.
"This food safety guidance program will allow start-ups and even more well-established farms to have a detailed reference about the steps that go into the food safety process," Stenzel said. "The guidance program will focus much attention on rigorous sanitation systems. This is a challenge because there are different ways of producing the crops, including hydroponics, aquaponics, aeroponics, different standards for germination systems, etc."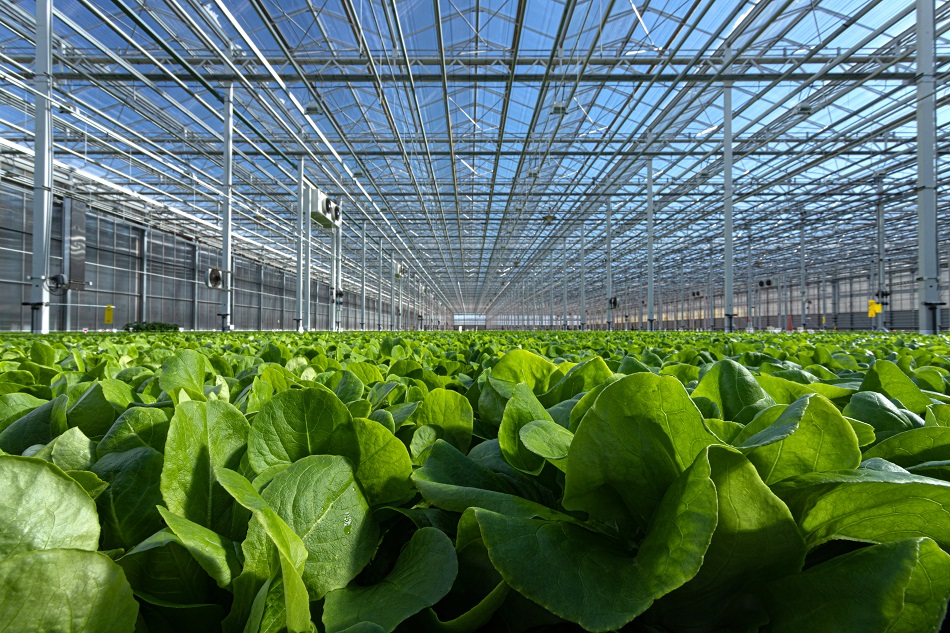 Focused on inputs
CEA growers have to maintain a sanitary environment from the production area all the way through processing and packaging. Stenzel said four areas of biggest concern related to food safety for CEA growers are water, substrates, seed and people.
"Water is a risk even if it is coming from a municipal water supply," he said. "Growers test the water and treat the water to kill pathogens. One of the sustainability goals internally is to use recirculated water. Growers need to make sure the water stays clean and pathogen-free."
The substrate whether it is organic or inorganic can affect food safety certification. Sanitation is a big issue when it comes to the sourcing and handling of substrates.
Seed has to be considered when bringing potential pathogens into an indoor growing environment.
"Many CEA growers are testing their seed for pathogens," Stenzel said. "Ninety-nine percent pathogen-free is not good enough in regards to food safety when growing fresh produce."
Humans can be another vector for passing along pathogens through touching the product.
"Most controlled environment produce is grown, processed and packaged in high care environments where workers often wear gloves, coveralls and footwear," Stenzel said. "In some instances, no humans touch the physical product. A number of these high-tech operations tell the story that from seed sowing to packaging, the product is not touched by human hands. Everything is done by robots."
Increasing importance of CEA
While food safety will continue to be a critical area for the Alliance, it is expanding its focus and involvement to work with regulators and USDA trying to advance provisions in the federal Farm Bill that would help support the CEA industry.
"The Alliance is also partnering with academia, including university researchers like Neil Mattson at Cornell University, trying to promote R&D innovation in this space," Stenzel said "The connection to academia is an important partnership. Much of the academia research has helped make this production method possible. And it's going to take a lot more research taking it forward."
The Alliance will also continue to work with retailers, trying to help them to understand why they should consider offering their customers indoor-grown produce. This includes the benefits from sustainability and using less water and less land and more efficient production.
"CEA technology and the opportunities it offers are really important for agriculture," Stenzel said. "With climate change and the impact it is having on outdoor food production, controlled environment food production is going to have to play a vital role in the future of the ag industry. Members of the Alliance want to be sure we get there in the right way."
For more: CEA Alliance, (202) 285-0021; tom@CEAAlliance.com; https://ceaalliance.com/; https://ceasafe.org/.
David Kuack is a freelance technical writer in Fort Worth, Texas; dkuack@gmail.com.